Race, Immigration, & the American Dream
A YouTube series joining six different multi-generational families around the dinner table to discuss race, immigration, and the American Dream.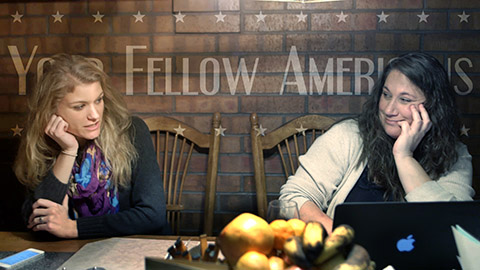 about the series:
Your Fellow Americans is a YouTube documentary series discussing Race, Immigration, and the American Dream. The six-month pilot series joined multiple generations of six different families as they discussed their American experience around the dinner table. Each family interviewed resulted in four videos of 4-8 minutes in length, with one video being released online each Monday over the course of six months.
Outside of the videos of the six family, the series also filmed a round-table discussion at a black-owned barbershop, held a walk-n-talk conversation with Kansas City Mayor Sly James, and hosted a panel discussion at the historic Gem Theatre.
I created and successfully pitched the project to Kansas City PBS, as well as wearing the filming, editing, and director hats. Nathaniel Bozarth was Producer & Narrator. Marvita Oliver was Associate Producer.